Sofia Quilted Sweater Tunic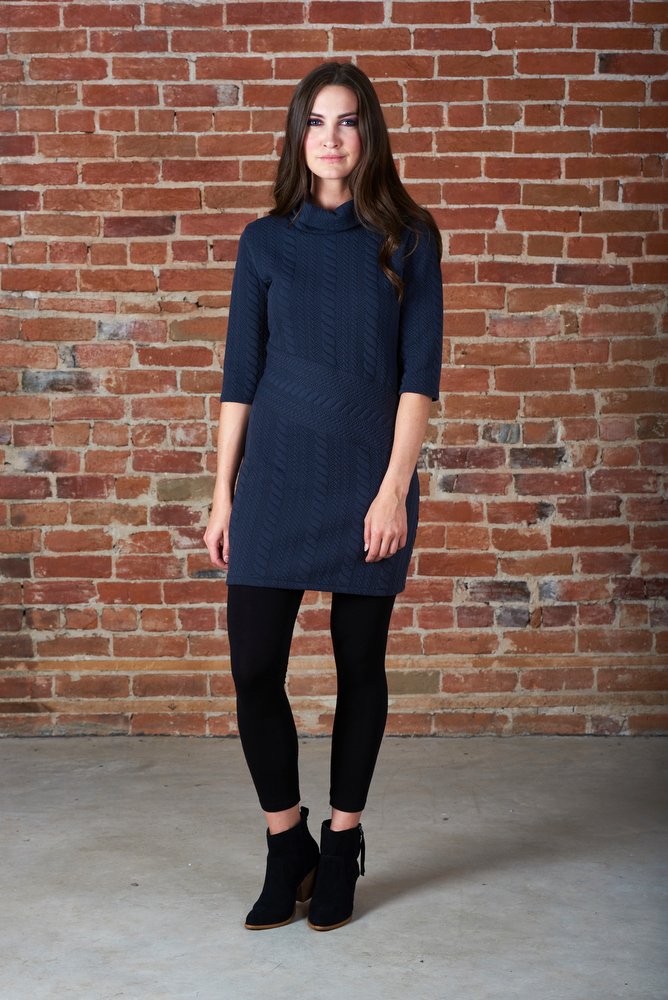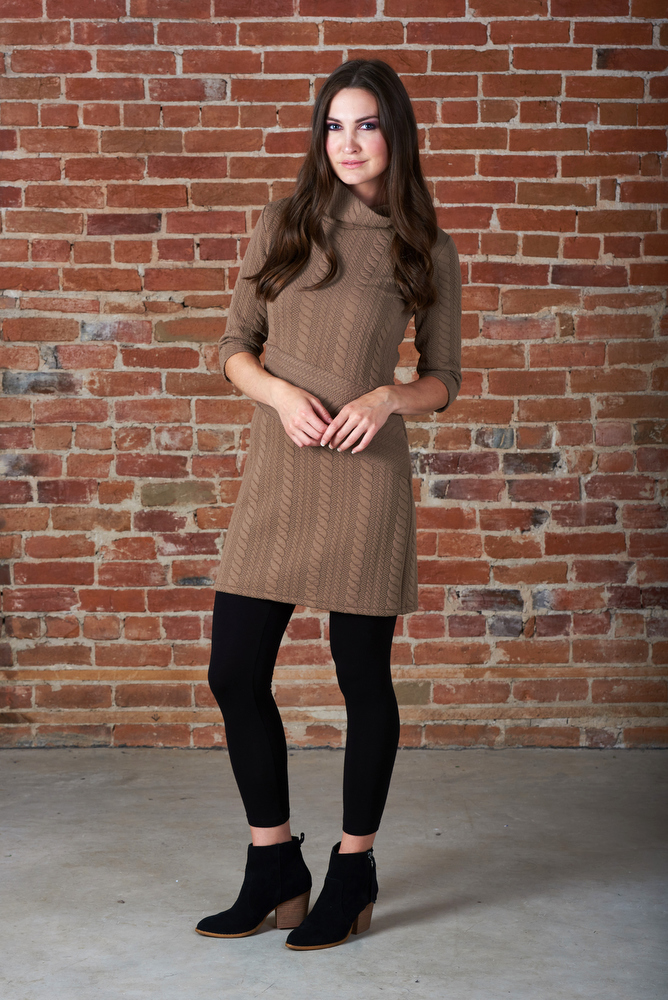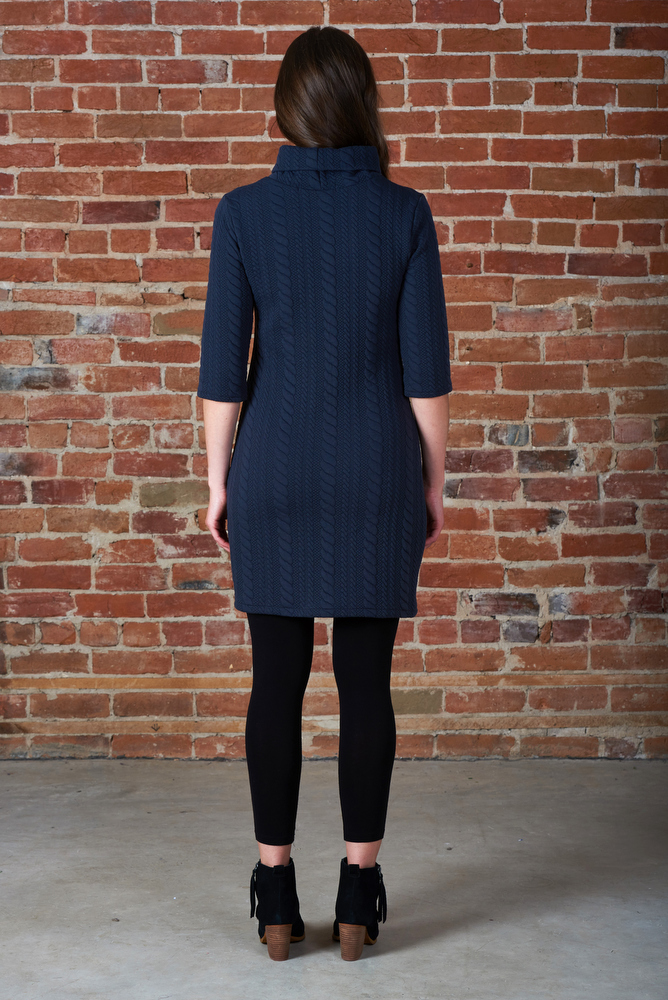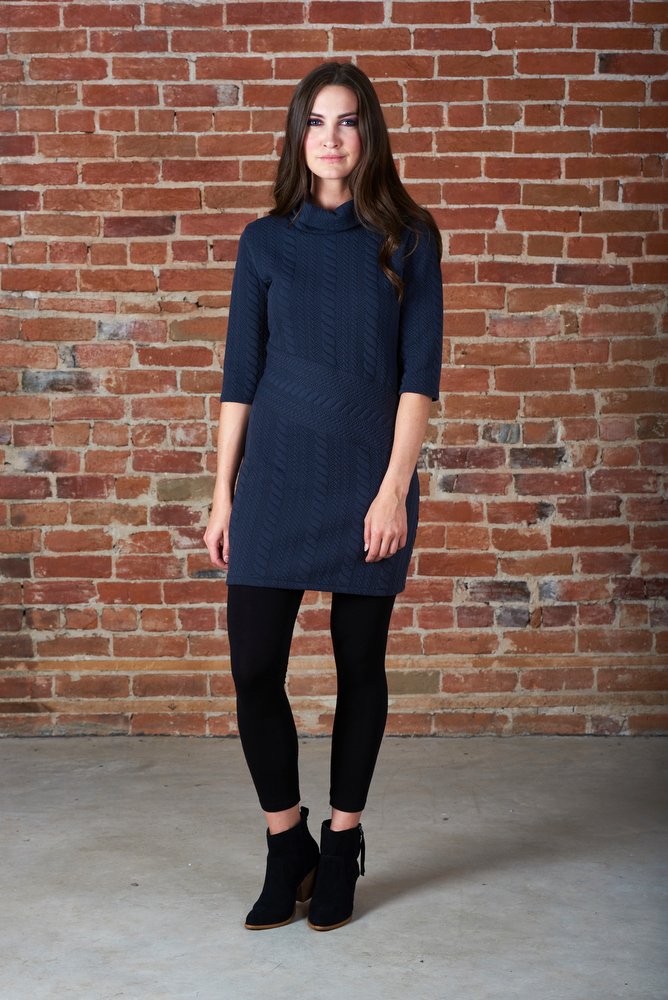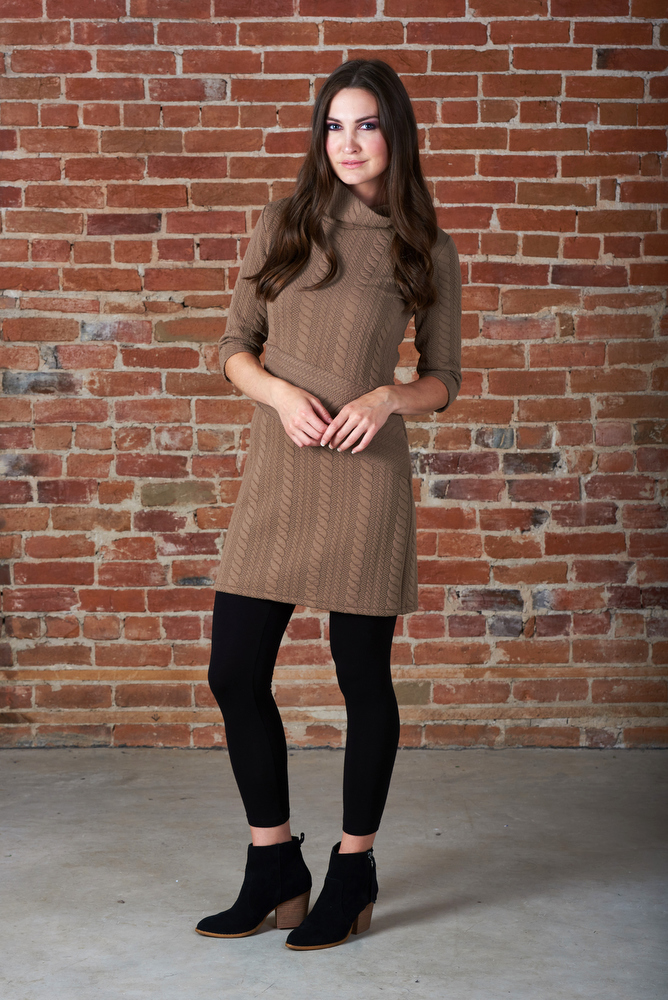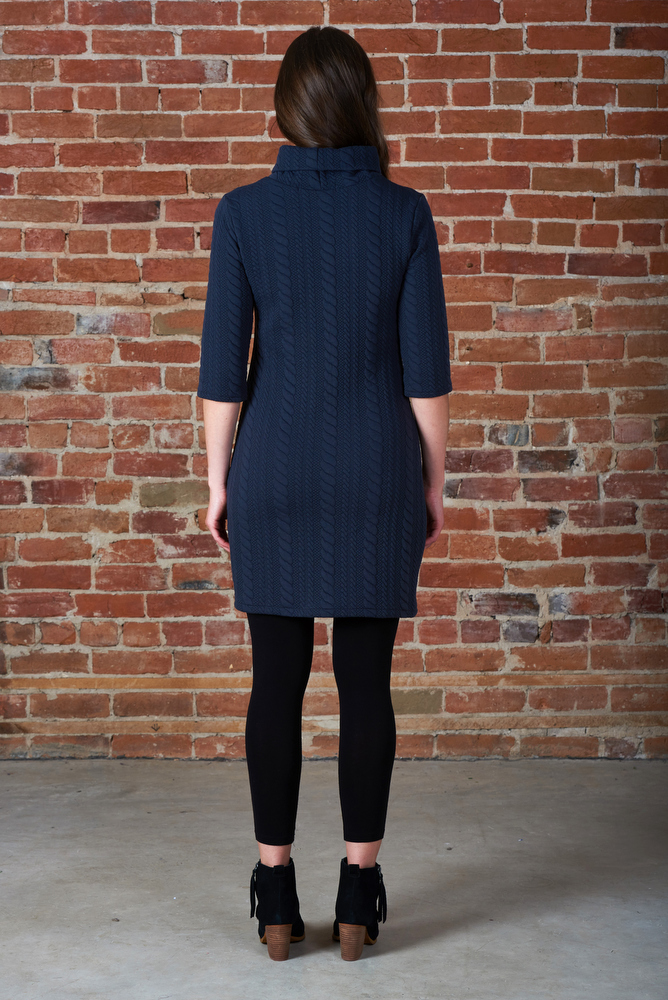 sale
Sofia Quilted Sweater Tunic
The Sofia dress is my staple for the fall. Great to wear with leggings. The quilted fabric is made to look like a cable knit but it's actually lightweight. Since the texture of this fabric is so fascinating, I decided to keep the lines simple with only a little asymmetrical detail at the waist. The cowl neck can either be folded over or kept up (as pictured). The sleeves end just below the elbow.
Even though this dress has spandex in it, it doesn't quite stretch as much as my true jersey dresses. For that reason, I've added a little extra ease so you can still easily pull it on/ off without needing a zipper. Length approx. 35" (which might be a dress length for some people)

Fabric content: 95% polyester / 5% spandex

Care: cold machine wash inside out and lay flat to dry.
For best fit, order size according to bust, waist & hip measurement. View size chart.